Courtesy of: Greater Los Angeles Zoo Association
We are a responsive grantmaker.
As a responsive grantmaker, we invite organizations serving Los Angeles County to come to us for what they need to do their best work. More than half of our grantmaking is for general support; organizations also come to us for funds to renovate or purchase buildings and equipment, specific programs, and staff positions. For capital requests, we generally prefer that organizations approach the Foundation near the end of a campaign. Funding is prioritized across four program areas:

Courtesy of: Inner-City Arts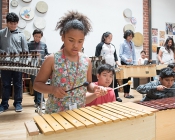 Courtesy of: LA Opera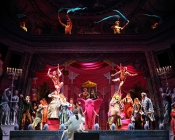 Courtesy of: Skirball Cultural Center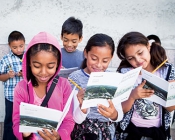 Civic & Cultural
Grantmaking in this area values enriching cultural experiences and active civic engagement as essential ingredients for a healthy society. We support organizations and institutions that contribute to Los Angeles' cultural and civic vibrancy, including performing arts organizations, museums, botanical gardens, arts education programs, and those that promote civic engagement and leadership.

Courtesy of: PUENTE Learning Center

Courtesy of: California Institute of the Arts
Photo by: Rafael Hernandez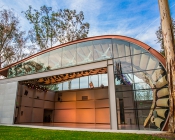 Courtesy of: MEND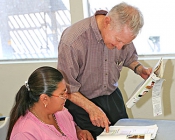 Education
Our Education grantmaking underscores the importance of access to quality learning opportunities for all, with a special focus on underserved populations. Our grantees reflect the full continuum of learning from "cradle to career," and include organizations that support early care and education, K-12 education, charter schools, academic enrichment, college access and persistence, higher education, and vocational training.

Courtesy of: St. John's Well Child and Family Center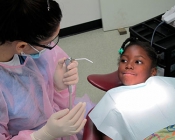 Courtesy of: Vision To Learn
Photo by: Gil Fortis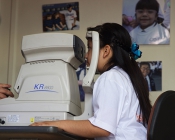 Courtesy of: ONEgeneration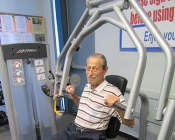 Health
The Foundation's work in this area is rooted in our belief that all the residents of Los Angeles County need access to essential health services that offer a greater quality of life. We invest in organizations that promote health and well-being among vulnerable populations, placing an emphasis on community clinics, mental health providers, prevention services, emergency and trauma centers, and improvements to health care facilities.

Courtesy of: A Place Called Home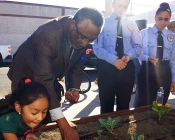 Courtesy of: ONEgeneration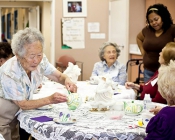 Courtesy of: Los Angeles Regional Food Bank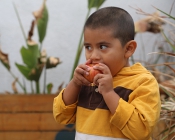 Human Services
Our work in Human Services reflects our commitment to improving the lives of Los Angeles' most vulnerable community members, including low-income children, families, foster youth, seniors, the working poor, and homeless populations. We fund a broad range of services and programs, including child welfare, youth development, supportive services, and basic needs.
The Foundation prioritizes organizations providing direct service. Our grants include funding for general operating support, capital projects, and programs.
Due to funding constraints and with rare exceptions, we are not able to fund requests for the following:
fundraising events, dinners, and mass mailings
organizations outside of Los Angeles County
direct aid to individuals, including scholarship support
conferences, seminars, and workshops
sectarian, religious, or fraternal purposes
federated fundraising appeals
support for political elections, candidates, campaigns, or legislation
for-profit organizations or businesses
animal welfare
environmental issues or causes
documentary filmmaking or television programming
scientific and/or medical research
organizations focused on specific diseases (e.g., diabetes, heart disease)
grassroots advocacy, organizing, or policy
summer camps
endowments