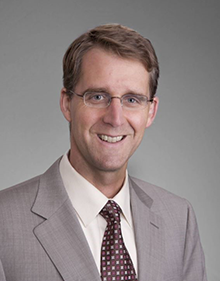 Director
Manuel "Manny" A. Abascal is a partner in the Trial and Litigation practice at Latham and Watkins. His work includes government investigations, internal investigations, and complex commercial litigation. He focuses on several industries, including healthcare, financial institutions, financial services, investment advisors, accounting, construction, food and agriculture, e-commerce, and technology.
Prior to joining Latham and Watkins in 2000, Manny was an Assistant United States Attorney in Los Angeles for three years, where he prosecuted major business and financial fraud cases. Before joining the United States Attorney, Manny was an associate at Munger, Tolles & Olson.
Always active in the community, Manny has served on not-for-profit organizations throughout his career. He is the founding board chair of Martin Luther King, Jr. Community Hospital, and is a director on the MLK Community Health Foundation. His prior board service includes: Public Counsel, Five Acres, Mexican American Bar Foundation, Fulfillment Fund, and Villa Malaga Housing Corporation, which is affiliated with Ability First and built and operated low-income housing for families with disabled children. Manny has also provided hundreds of hours of pro bono legal services throughout his career, including representing dozens of victims of domestic violence and human trafficking.
Manny was born to Cuban immigrants. He earned a Bachelor of Arts in Mathematics and Economics from Claremont McKenna College, where he was student body president and graduated magna cum laude, and a J.D. from Yale Law School, where he was chair of the articles committee for the Yale Law Journal. Manny and his wife live in Altadena with four children. He joined the Parsons board in 2020.